Retail Locations
We now have 4 retail locations in Midland, TX. Which means no wait time! You can simply walk in and purchase what you want.
Small Batch, Handcrafted and Herbalist made to order.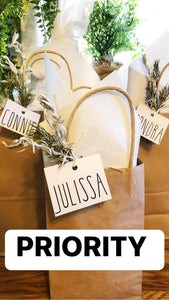 How does this work?
Once your order is placed on the website, it is then put in line on first come first served bases. I understand some of my clients are very sick and need their order sooner than others so I do offer a RUSH option that lets you skip the line and your order will be ready within 24 hours.
There are two different Rush options!
Weekday Rush & Weekend Rush.
The rush options are listed as a product. Please add it to your cart for it to be applied to your order.
If you're Local, you will receive a text message to the number on file with pickup instructions.